Chris Prissmann is at breaking point.
Her husband Adrian has cancer and suffered a stroke last month, but it was his treatment in hospital that angered her.
"Our hospital system, as I saw it, I believed it, we were like a third world country," Ms Prissman said.
READ MORE: 'Investigate it': sisters call for investigation into mother's death
Mr Prissmann had a severe migraine and was vomiting when he was rushed by ambulance to Monash Medical Center in early May.
After waiting 24 hours in the emergency room, he was finally admitted to a day service for four days and then released.
Ms Prissman claims he was released without an MRI being carried out.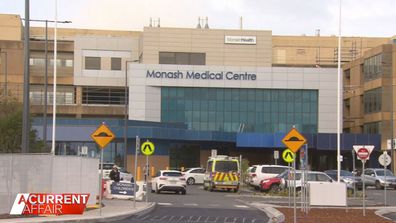 READ MORE: Social housing is said to be empty amid the rental crisis
"The day they fired Adrian, a doctor called me in the morning and…they said they had 'diagnosed him with complex migraine and dizziness,'" Ms Prissman said.
Twelve days later a private MRI was arranged which revealed that Mr Prissmann had suffered a stroke.
"The window of opportunity when someone has had a stroke is between four and six hours," Ms Prissman said.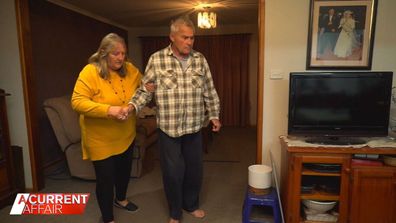 READ MORE: Australian family discover royal connection after investigating lineage
"They should have done an MRI to rule out any possible symptoms he had.
"If they had done an MRI, right away, we wouldn't have had to wait 12 days to start proper treatment for his stroke."
A topical matter contacted Monash Medical Center to ask why an MRI was not arranged.
A spokesperson said in a statement: "We are working with Mr. Prissmann to provide our continued care and support throughout his recovery."
"We continue to liaise with his family and apologize for any distress caused by their experience at Monash Medical Center.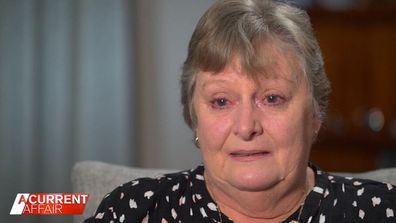 "We continue to help with his recovery by providing him with direct health care and connecting him with other support services that can help him.
"An internal review is underway to better understand what happened and we will provide the outcome of this review to the family."
In country Victoria, Marie Sicura's husband Charlie died in Bairnsdale Hospital.
She claims the hospital would not have allowed her to see him initially due to COVID-19 regulations, even though the same regulations state that the family can visit a dying relative.
"I know he waited. Because he took his last breath, the minute I kissed him. I know that. But it just wasn't long enough," Ms Sicura said.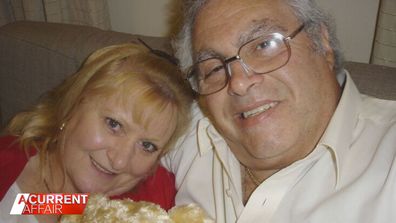 Mr Sicura was very ill and after spending seven weeks at Monash Medical Center he was admitted to Bairnsdale Hospital with pressure sores.
But for Ms. Sicura, her death came as a shock.
She said when she spoke to a doctor, she was told her husband had had lunch but would have to stay in hospital for a few days.
And although Ms Sicura said she was told 'everything was fine', she claims that when she asked to see her husband the doctor said 'no'.
Bairnsdale Regional Health Department declined an on-camera interview with A Current Affair but said in a statement: 'Our thoughts and condolences are with Marie and her family during this difficult time.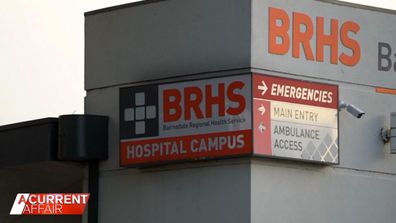 "A patient timeline review was performed in this case and while it shows the patient received appropriate clinical care and support, there was a need to improve communication with the family.
"We sincerely apologize for any distress caused by this and will work to ensure this does not happen again.
"BRHS has a comprehensive and important safety system in place that ensures patients receive high quality and safe care."
In Queensland, Christine Jackson is suffering from a severe lung disease and has contracted COVID-19 on top of that.
Jackson needed urgent treatment at St Andrew's Private Hospital Ipswich.
She claimed she was relegated to the ambulance parking lot where she sat in a plastic chair in the rain for two and a half hours.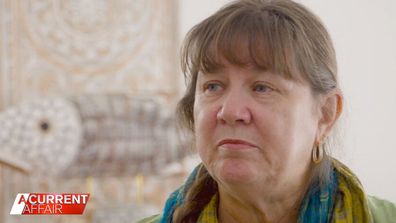 "After two hours of waiting, I then decided to call the hospital and wanted to speak to the CEO or the director of the hospital to see if they wanted to come and sit with me," Jackson said.
"In the outside area where it had been windy and rainy all the time, I was sitting there."
She was unable to reach the CEO or the director, but a nurse tried to compromise.
"And then (the nurse) said, 'Listen, I put a person in, I took a person out of a room and put them in the hallway.' I didn't find that c was appropriate given that she told me there were people who were sicker than me," Jackson said.
Ramsay Health Care owns and operates the private hospital St Andrew's Ipswich.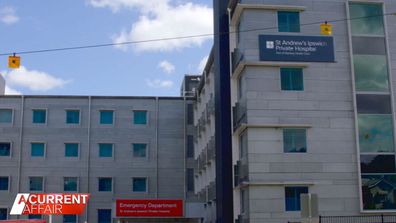 A spokesperson for the organization told A Current Affair: "While we cannot comment on specific cases for confidentiality reasons, we do not agree with the version of events presented to us by A Current Affair."
When A Current Affair asked Ramsay Health Care to clarify whether the statement involved Ms Jackson not sitting outside for two hours in the ambulance bay, the company did not respond.
Ms. Prissmann is now calling on state and federal governments to fix the healthcare system.
"We shouldn't have to fight for our health," she said.
But for Australians like Ms Sicura, it is too late.
Mr. Sicura died last month.
"He's not here to put the world back together," Ms Sicura said.
"I will never see him."
Full statement from Ramsay Health Care:
"On May 11, the hospital emergency department was appropriately staffed with doctors and nurses and there was a normal volume of patients presenting for treatment. Although we cannot comment on specific cases for confidentiality reasons, we do not agree with the version of events presented to us by A Current Affair.The hospital has a comprehensive Covid-19 policy which includes measures to protect the safety and well-being of patients and healthcare workers Precautions have been implemented to ensure that appropriate care can be provided to all patients presenting to hospital, regardless of whether they have referred a positive Covid test or not.
In images, in pictures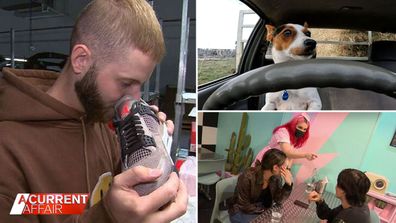 The unique and unusual jobs Australians do
See the gallery