The UCF Arboretum, along with its staff and programs, will be merged with the Facilities Operations Department prior to the new fiscal year.
Dr. Patrick Bohlen, director of the Arboretum, will be transferred to a nine-month permanent teaching position and will no longer be director.
"It may take some time to work out the details, but I think everyone is in good faith," Bohlen said.
It is not yet known whether Bohlen's new position will allow him to remain fully involved with the Arboretum, and Arboretum staff and students fear losing his leadership and expertise. The new fiscal year begins on July 1.
Part of the Arboretum staff salary is paid for by the College of Science while the other part is paid for by UCF facility operations, Bolhen said. The decision to merge comes after Facilities Operations decided to withhold his salary, leaving the weight of staff salaries to COS.
While the salary of Arboretum staff is shared, the Arboretum itself is funded by the COS.
"The solution they came up with was to transfer me to a nine-month position in biology and have the Arboretum and its staff and programs be absorbed into the facility," Bohlen said.
In addition to Bohlen, the staff consists of Program Director Jennifer Elliott and Program Coordinator Kelsie Johnson.
Bohlen said that although his move to a more academic role had already been discussed with him, it all happened suddenly. It had initially left him and other staff unsure of the situation, but he now believes they are making progress towards a better understanding of what everything will look like, he said.
"Now that we've had time to process things and analyze the possibilities, it's much better now than when we first heard the news," Johnson said.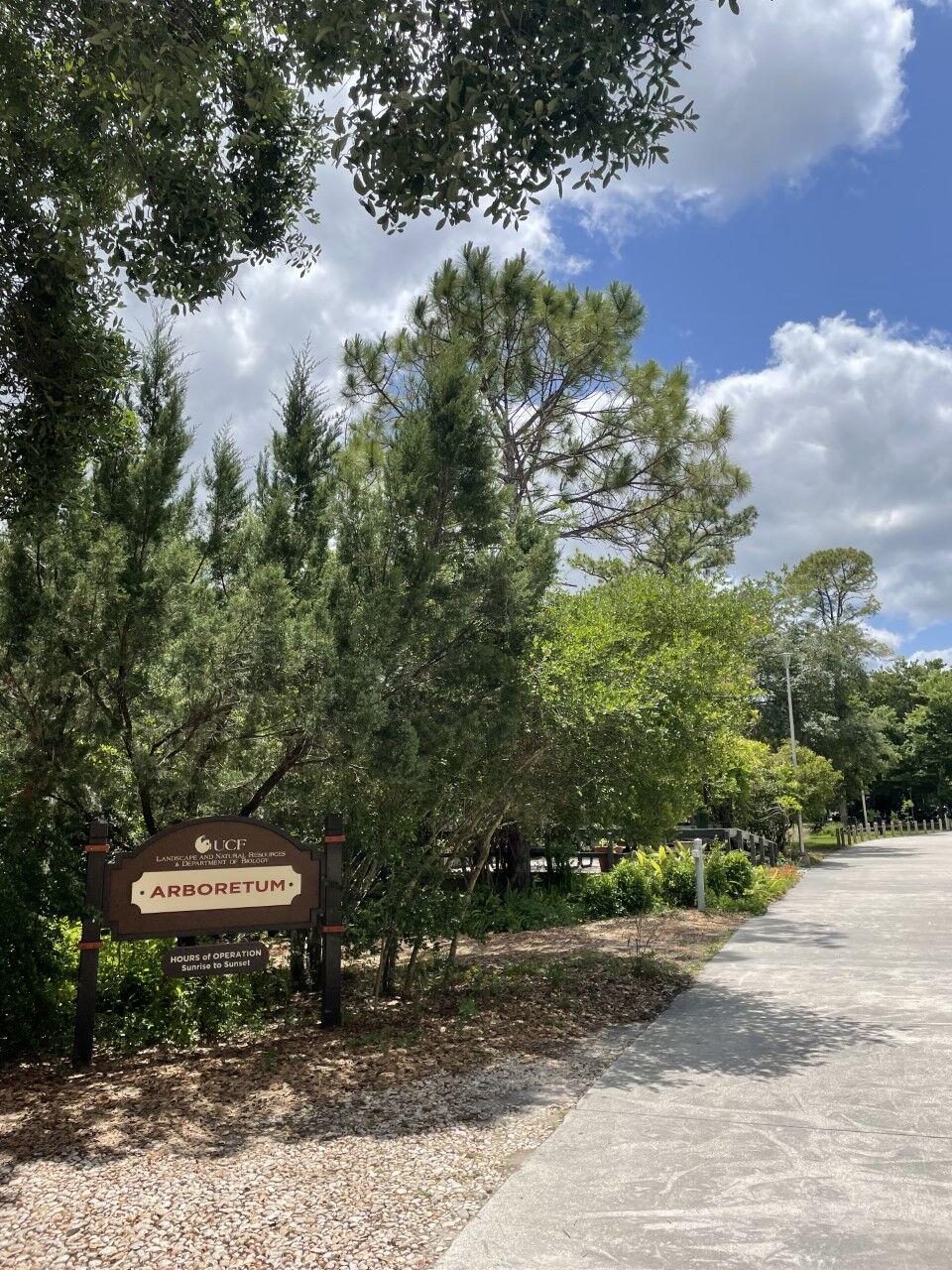 Johnson said they had the opportunity to present to facility operations in May.
"Our goal for the presentation is to just introduce the Arboretum to the department and everything we've done, and where we envision this program," Johnson said.
Elliott said the presentation she and Johnson will be giving aims to summarize what the Learning by Leading program at the Arboretum is and how this model can be used to bring more students to the facilities side.
Under Bohlen, Johnson and Elliott, there are also 13 paid student coordinator positions and 47 student interns.
Adri-Anna Harris is one of 13 student coordinators at UCF Arboretum and is also the Sustainability and Innovation Coordinator for Student Government.
"Fear is that we lose our [Bohlen's] leadership," Harris said.
UCF became one of only two universities in Florida to be Bee Campus USA certified in May 2018. Bohlen leads the pollinator team responsible for maintaining UCF's apiaries, and he also teaches courses on how to maintain them.
"Without him, we could lose it all," said Amanda Craig, an intern working under Harris.
Johnson said not yet knowing exactly what Bohlen's position will be puts a question mark over things like maintaining Bee Campus status.
"Our ultimate hope is that with Dr. Bohlen's move to the university side, he can still be our academic link and still be in charge of things like the Bee Campus team," Johnson said.
Elliott, like Johnson and Bohlen, said she also felt an initial wave of fear and uncertainty upon hearing the news of the merger for the first time. Elliott said the Arboretum is an incredibly successful student-run operation and his biggest concern was losing that aspect of it.
She also said she's glad they're still allowed to stay at their current location on the UCF campus because to serve students the way they do, they need to be on campus.
"Once I was convinced that they saw the value in the students and the work they were doing, I felt better overall," Elliott said. "Now it's just a matter of figuring out 'what's that going to look like? '"
Elliott said COS and facility operations will soon begin working on a memorandum of understanding, which she says is a document that will address many uncertainties.
She said she suspects they will start working on this document between May and June, saying these matters need to be settled by July 1, which is the new fiscal year.
"There are going to be changes, and there is going to be some growth that has to happen," Bolhen said. "But I think there will be some positive things that will come out of it that might not have happened otherwise."