May has long been designated as Mental Health Awareness Month. Mental health is a topic that should be discussed throughout the year. Understanding issues such as anxiety, depression and burnout can be an essential first step in cope with difficult times, and or help others during the same. A great resource for expanding your understanding is to read books. There are so many books available that can help you manage different aspects of mental well-being.
Here are 5 books you can read that can help improve your mental health.
The Lonely Stories: 22 Famous Writers About the Joys and Difficulties of Being Alone, edited by Natalie Eve Garrett
Thoughtful and affirmative, this collection of essays about the joys and difficulties of being alone illuminates an experience rarely discussed openly. A collection of essays on the joys and difficulties of being alone by 22 literary writers including: Lev Grossman, Jhumpa Lahiri, Lena Dunham, Jesmyn Ward, Yiyun Li and Anthony Doerr.
Maybe You Should Talk to Someone by Lori Gottlieb

Maybe you should talk to someone is revolutionary in its candor, offering a deeply personal yet universal tour of our hearts and minds and offering the rarest of gifts: a boldly revealing portrait of what it means to be human, and a disarming, funny and illuminating tale of our own mysterious lives and our power to transform them.
I Can't Even: How Millennials Became the Burnout Generation by Anne Helen Peterson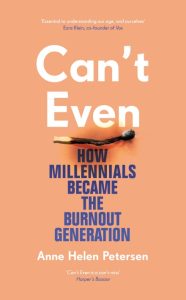 Do you feel like your life is an endless to-do list? Do you ever unknowingly scroll through Instagram because you're too exhausted to pick up a book? Are you in debt, or do you feel like you're working all the time, or do you feel the pressure to take whatever brings you joy and turn it into a monetizable hustle? Welcome to the culture of burnout.
Clearing Up Your Mental Clutter: 5 Simple, Scientifically Proven Steps to Reduce Anxiety, Stress, and Toxic Thoughts by Dr. Caroline Leaf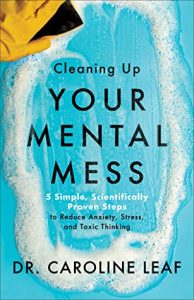 Backed by clinical research and illustrated with compelling case studies, Dr. Caroline Leaf offers a scientifically proven five-step plan to find and eliminate the root of anxiety, depression and intrusive thoughts in your life so that you can enjoy dramatically improved mental and physical health. . In just 21 days, you can start clearing your mental clutter and be on your way to wholeness, peace, and happiness.
Healing the Trauma of Violence: A Handbook for Women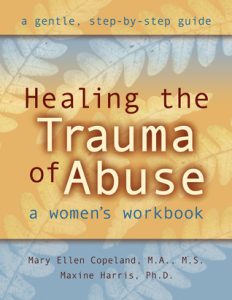 Trauma can turn your world upside down; afterwards, nothing can feel safe or familiar. And, if you're female, studies show you're twice as likely as your male counterparts to suffer the effects of a traumatic event in your lifetime. Whether the trauma is physical, sexual, or emotional, these events can overwhelm you, destroying your sense of control and altering your attachments to others. If left untreated, the resulting psychological trauma can lead you to a wide range of destructive symptoms like anxiety, depression, substance abuse, phobias, personality disorders, flashbacks, emotional numbness and nightmares. This book offers proven step-by-step exercises that you can use to overcome and minimize the consequences of a traumatic event.